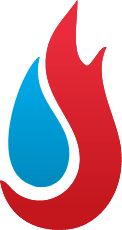 Your Home. Our Purpose
Mold and Allergies
Fighting Mold with Common Sense in Northwest Indiana and Chicagoland Area
Fighting Mold with Common Sense
Mold is a common problem that can have serious health effects. At Stash Property Restoration, we specialize in mold cleanup and restoration to ensure a healthy environment in your home. If you've recently faced water damage, whether from a plumbing issue or natural disaster, and suspect mold growth, contact us for a free estimate on mold remediation.
Our experienced team is skilled in identifying and addressing mold issues caused by flooding. We utilize advanced techniques and equipment to effectively remove mold and restore your home to a safe condition.
Don't let mold take over your living space. Call us today to schedule a mold cleanup assessment and take the first step towards a mold-free home. We are your trusted experts in water damage restorations and repairs.
Water damage can lead to the growth of mold, which is not always visible to the naked eye. Mold spores can travel through the air and spread throughout your home, even from the basement to the upper floors. If you notice a strong musty odor or the presence of mildew in your bedroom closet, it could be a sign of mold. Additionally, rotting wood in crawl spaces or basements is another indication of mold growth.
---
Common allergen. Mold is a common cause of allergies for many people.
We live among, breath and ingest mold every day, usually with no adverse affects. People with mold allergies, however, are not so lucky. Reactions may include:
Wheezing
Stuffy or runny nose
Itchy, watery eyes
Rash or hives
Coughing
Symptoms may persist for weeks or months, so it's imperative to deal with mold before you or members of your family begin to suffer. Recent studies show that damp houses may be a cause of asthmatic attacks and allergic reactions -- and even of developing asthma in the first place -- because excess moisture allows mold to thrive.
When it comes to water damage, addressing it promptly and professionally can help prevent significant mold problems. However, if you continue to experience mold issues even after cleanup, there may be other contributing factors.
Items like old newspapers, boxes of books, and scrap wood stored in basements and garages can promote mold growth. To mitigate this, eliminate unnecessary items and store the remaining belongings in airtight plastic containers.
Uninsulated pipes and duct equipment that have condensation can also be a source of mold. Additionally, water leaks in the foundation, roof, siding, or other areas of the building envelope should be inspected and repaired to prevent mold growth. Regularly maintaining whole-house humidifiers is also important, as they can distribute mold if not properly maintained.
After removing excess water from your home, using a dehumidifier is an effective way to reduce humidity and neutralize mold. Consider utilizing heavy-duty, automated dehumidifiers specifically designed for basements and crawlspaces. Mold spores become inactive when humidity levels fall below 50 percent, which is why drier climates typically have less mold.
---
Quick growth. Mold can grow and spread very quickly on any surface that provides it with moisture and food.
Mold and Bacteria: What's the difference?
Mold and bacteria are not the same. The former is a type of fungus that feeds on dead organic material, such as wood and the paper that covers drywall – and even food in the fridge. Mold typically consists of multiple-cell organisms (although some single-cell molds do exist). The discoloration around a tub where it meets the wall is a type of mold. Mold colonies start small and can spread to cover large areas. Left unchecked, they can cause wood rot. They can also launch seed-like spores via air currents and travel to new locations. Mildew is mold at an early stage.
Bacteria, on the other hand, are single-cell organisms that are usually invisible to us. They require moist foods with some protein and low-acidity to thrive. Milk, meat, and seafood are foods that most people worry about becoming contaminated by bacteria, but so can cooked rice and baked potatoes if left long enough at room temperature.
---
Mold colonies spread easily. Mold develops quickly and can spread through the air.
Professional mold remediation
Stash Property Restoration specializes in residential mold removal and abatement services to effectively eliminate any significant mold contamination in your home. Our expert procedures ensure thorough remediation and restoration while prioritizing the safety of your property and your family.
Our process begins with a comprehensive visual inspection to assess the extent of the mold contamination. We then conduct testing before and after the remediation to ensure successful removal and verify the effectiveness of our procedures.
During the sanitization phase, we take measures to isolate the contaminated area, preventing the spread of mold spores to other parts of your home. Our team utilizes highly effective sanitization products that are specifically designed to eliminate mold without causing damage to your property.
At Stash Property Restoration, we understand the importance of repairing areas that have been damaged by mold. Our skilled technicians can address any structural issues or cosmetic damages caused by mold, ensuring a complete restoration of your home.
If you suspect mold contamination in your home, don't hesitate to reach out to us. Call or email us today to schedule a consultation and take the necessary steps to remove mold from your living environment. Our dedicated team is ready to provide reliable mold removal and abatement services to restore the safety and integrity of your home.
Keep your home protected and looking great

with your local contractor today
At Stash Property Restoration, we care about keeping your home looking and functioning the way it's supposed to. Whether you need anything from a small roof repair to a complete disaster restoration, we will be there for you with quality products, skilled craftsmanship, and fantastic customer service.
To learn more about our services and get a free estimate, call or email us today! We proudly serve in Portage, Chesterton, Valparaiso, Crown Point, Dyer, East Chicago, Michigan City, Hammond, Highland, Munster, Schererville and throughout the surrounding areas.
Free Estimate
Get your home fixed fast with our professional disaster restoration, remodeling, and roofing services.