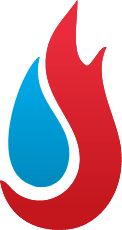 Your Home. Our Purpose
Mold Removal
Mold Removal Specialists Serving South Bend, Gary, Cicero, Valparaiso, Berwyn, Orland Park, Lemont and Nearby in Northwest Indiana and Chicagoland Area
Local experts for mold inspections,
remediation, Prevention and removal
Stash Property Restoration is your trusted local professional for comprehensive disaster restoration and home repairs, including effective mold removal and all types of water damage.
When it comes to mold damage in a home, proper and permanent removal is crucial.
Without the expertise of a trained and fully certified technician, complete mold removal may not be achieved, and there is a risk of regrowth in a short period.
Mold not only causes damage to personal belongings but also poses serious health risks, particularly for individuals with asthma or allergies.
According to the Journal of Property Management, even a small square inch of drywall can harbor millions of mold spores, with just a few spores capable of triggering a reaction in sensitive individuals.
We're here to help solve your mold problem from start to finish
We offer 24-hour emergency service, as well as free estimates for mold removal in homes and water damage restoration. Our certified, professional services are available throughout our Indiana service area, including Portage, Lake Station, Chesterton, nearby Gary, South Bend, Valparaiso, Cicero, Orland Park, Lemont, Berwyn, and the surrounding areas.
---
Mold removal requires certified, experienced professionals, in order to remove it safely and completely. Proper training ensures that all existing mold is identified, and that this mold will not return in a few months.
Free Estimate
Get your home fixed fast with our professional disaster restoration, remodeling, and roofing services.
Things you should know

about mold & mold remediation
We have expert solutions to prevent & remove mold after a fire or flood
At Stash Property Restoration, we are the certified experts in water damage restorations and repairs in the Indiana area, including Chesterton, Lake Station, Portage, and surrounding regions like South Bend, Gary, Cicero, Valparaiso, Berwyn, Orland Park, and Lemont.
If your home has suffered water damage that puts it at risk of mold growth, we provide 24-hour emergency services, available every day of the year.
Our prompt response ensures that we can be on-site within a few hours to assist you in drying out your home and preventing any potential mold issues.
We pride ourselves on customer education, excellent service, and adherence to national standards and best practices for indoor humidity control and mold removal.
Our dedicated experts are ready to assist you. Contact us today for a free quote for mold removal or remediation in your home. Call or email us now!
Mold grows rapidly, needing only moisture, temperatures above 40 °F (4 °C), and organic material. It can start growing within 24-48 hours, particularly in areas with no sunlight, limited airflow, and minimal disruption.
Mold can cause significant damage to your home, as highlighted by Professional Builder Magazine, which warns that mold can significantly reduce the value of a home. A property worth $250,000 can face up to $100,000 in mold-related problems, making it challenging to sell. Moreover, mold can lead to severe structural damage to your home. Learn more about how mold affects home value.
Merely cleaning visible mold is insufficient as it can also grow in fiberglass insulation, ceiling tiles, ducts, behind drywall panels, in wall cavities, and behind wallpaper. Even experts find it difficult to differentiate between mold, soot, and dirt without testing. Visible mold is often just the beginning, and some hidden mold is extremely hard to find!
Bleach and detergent are not effective in eliminating mold on porous surfaces. Materials like ceiling tiles, carpeting, and wallboard may require replacement due to deep mold penetration. If sources of moisture and humidity are not eliminated, removed mold can regrow.
Mold cleaning poses hazards as a few mold spores can trigger allergic reactions,

and certain molds contain mycotoxins that are carcinogenic or deadly. Vibrations and movement can release spores, and accidentally disturbing mold can release hundreds of thousands of spores. Research has shown that up to one billion mold spores can be present in just one square foot of drywall.
Professional equipment and training are essential for mold removal. Experts utilize state-of-the-art equipment to identify moisture sources, dry wall cavities, and safely remove mold. Mold samples may be analyzed in laboratories to identify potentially toxic strains, and specialized cleaning agents are used to restore property. It is crucial to choose established, trained, and well-equipped contractors committed to the industry for reliable mold removal services.
Mold Spores & Health Issues
People at high risk from mold spore exposure
Individuals with asthma or

 

allergies
Individuals taking medication
Pregnant women
Children 6-12 years-old
Infants
Keep your home protected and looking great

with your local contractor today
At Stash Property Restoration, we care about keeping your home looking and functioning the way it's supposed to. Whether you need anything from a small roof repair to a complete disaster restoration, we will be there for you with quality products, skilled craftsmanship, and fantastic customer service.
To learn more about our services and get a free estimate, call or email us today! We proudly serve in Portage, Chesterton, Valparaiso, Crown Point, Dyer, East Chicago, Michigan City, Hammond, Highland, Munster, Schererville and throughout the surrounding areas.