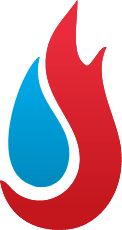 Your Home. Our Purpose
Mold Prevention
How Mold Affects Home Value in Northwest Indiana and Chicagoland Area
How Mold Affects Home Value in Indiana
When it comes to selling your home, even minor issues can have a significant impact. Buyers may be deterred by signs of water damage, such as rot on a post in the crawlspace or mildew in a bedroom closet. Sometimes, there may not be visible mold, but an unpleasant odor can raise suspicions.
To address these concerns, a savvy home buyer may request a mold inspection from a professional mold testing and remediation company. The discovery of severe mold contamination can disrupt the sale or potentially lead to a lower sale price.
At Stash Property Restoration, we specialize in mold removal and water damage restoration in the Chicagoland and Northwest Indiana areas. As a certified disaster restoration company, we understand the implications of floods and fires on properties. If not addressed promptly, these incidents can create conditions favorable for mold growth.
If you've recently experienced water damage or a fire and are concerned about potential mold issues or if you suspect mold growth already, contact us today for a comprehensive mold inspection and mold remediation.
---
Mold hurts value. Even clean homes can have mold, and finding mold could end a potential sale.
Free Estimate
Get your home fixed fast with our professional disaster restoration, remodeling, and roofing services.
Ways

to prevent mold and keep it from coming back
To avoid the hassle of dealing with mold in the future, it's important to address the issue promptly. Stash Property Restoration provides comprehensive solutions for mold problems in your home. Our services include visual inspections and mold testing to determine the presence of mold, followed by a customized mold abatement plan.
We take thorough measures to isolate and sanitize contaminated areas, ensuring effective mold removal. To guarantee the success of our efforts, we conduct retesting to ensure the problem has been resolved. Additionally, we offer recommendations to prevent mold recurrence, such as:
Proper disposal of materials that promote mold growth
Basement or crawlspace waterproofing
Installation of efficient automatic dehumidifiers in basements or crawlspaces
Insulation of pipes and ducts to minimize condensation
Enhanced ventilation in moisture-prone areas like kitchens and bathrooms
Utilization of high-performance HVAC filters and whole-house air cleaners
For a complimentary estimate and inspection, contact us today. We are committed to eliminating unwanted mold from your home and preventing its return. Don't let mold compromise your living environment any longer. Call or email us now to take the necessary steps towards a mold-free home.
Don't wait until you list your home to deal with the mold
Don't wait until you're ready to sell your house to address a mold problem. Taking care of mold issues in advance is recommended by real estate agents, as it can save you time, money, and potential headaches during price negotiations. Procrastinating can lead to a worsened problem and a lower sales price for your property.
Moreover, addressing the issue ahead of time allows you to secure the best price from a mold removal company. By taking action now, you can enjoy the remainder of your time in your home with the peace of mind that comes from eliminating mold spores and safeguarding the health of your family.
Call or email us for mold removal in Lake Station, Portage, Chesterton, Cicero, Gary, South Bend, Berwyn, Orland Park, Lemont, Valparaiso and surrounding areas throughout Indiana.
Keep your home protected and looking great

with your local contractor today
At Stash Property Restoration, we care about keeping your home looking and functioning the way it's supposed to. Whether you need anything from a small roof repair to a complete disaster restoration, we will be there for you with quality products, skilled craftsmanship, and fantastic customer service.
To learn more about our services and get a free estimate, call or email us today! We proudly serve in Portage, Chesterton, Valparaiso, Crown Point, Dyer, East Chicago, Michigan City, Hammond, Highland, Munster, Schererville and throughout the surrounding areas.