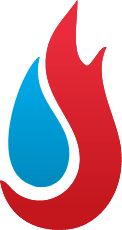 Your Home. Our Purpose
Sewage Removal
Sewage Removal Specialists Serving Chicagoland and Northwest Indiana
We make homes and businesses clean
and safe again after sewage backup
When it comes to water damage restorations, repairs, and clean up, one of the most critical issues to address is sewage removal. Sewage backups pose serious health risks as they contain disease-causing bacteria. Prompt action is crucial to minimize exposure to harmful bacteria, unpleasant odors, and excessive moisture.
In the event of a sewage backup in your basement caused by a sewage spill or septic tank overflow, don't hesitate to contact Stash Property Restoration, the experts in water restoration. Our sewage removal services are designed to protect your property and address all unsanitary odors and biologically harmful substances. We employ thorough cleaning, decontamination, deodorization, and sanitization techniques to ensure that all affected areas are restored to a safe and sanitary condition.
It's important to note that the cleanup of raw sewage should never be attempted by homeowners or untrained individuals. By hiring Stash Property Restoration for spilled sewage cleanup, you can have confidence that your family and property will receive the safest and most comprehensive cleanup services available.
Our highly skilled workers are trained to the highest industry standards and equipped with specialized equipment designed specifically for pumping, cleaning, and drying.
Trust Stash Property Restoration for comprehensive water damage clean up, restoration water damage services, and professional sewage restoration. We are dedicated to restoring your property and ensuring your peace of mind. Reach out to us now to schedule your free estimate and let us take care of your water damage repairs and cleanup needs.
Emergency response available 24/7
Work performed by trained & certified technicians
Complete removal of contaminated material
Complete cleanup with air scrubbers, dehumidifiers and other specialized equipment
Follow-up visits to check for mold and proper IAQ
Mold remediation available if necessary
Free Estimate
Get your home fixed fast with our professional disaster restoration, remodeling, and roofing services.
Common causes of a sewage backup
Sewage backups can cause significant water damage to your property, and understanding the causes can help prevent future incidents. Here are some common causes of sewage backups:
Solid flushes.

When large or inappropriate objects are flushed down the toilet, they can create blockages in the waste line, leading to sewage backup. Items like food fat and cotton buds should never be flushed down the toilet.
Structural damage.

Cracks, detached pipe sections, or crushed pipes due to building settlement can cause sewage backup. Structural damage in the waste pipes can lead to leaks and blockages.
Root blockage.

Tree roots naturally grow toward moisture sources, and they can invade sewer lines through pipe joints. This can result in root blockages, hindering proper wastewater flow and causing backups.
Sewer backup or surge.

If there is a blockage in a city sewage line, wastewater may overflow at the lowest point, which can be a sink or toilet in the basement or lower level of a home.
To mitigate the risk of sewage backups and water damage, it's essential to take preventive measures and seek professional assistance when needed.
Protect your Indiana property from sewage backup
Is your home experiencing sewage backup or are you dealing with septic tank problems? Take the safe, smart and speedy solution to sewage cleanup. We are Chicagoland and Northwest Indiana's experts for sewage removal, water damage repair and other water emergency cleanup solutions.
Call or email us for our fast and complete sewage cleanup services in Portage, Chesterton, Valparaiso, Crown Point, Dyer, East Chicago, Michigan City, Hammond, Highland, Munster, Schererville and throughout the surrounding areas