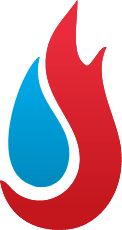 Your Home. Our Purpose
Home Remodeling
Complete Remodeling Services in Northwest Indiana and Chicagoland Area
We provide quality bathrooms, kitchens, home additions and more
Many homeowners dream about remodeling their house and transforming it into their own custom space. Finding the right contractor can be difficult, however, which is why Stash Property Restoration is here to help with expert home remodeling services.
We can handle all your remodeling needs, including bathrooms, kitchens, and more. Our experienced professionals will work with you to design the perfect space for your needs and give you a custom plan that is exactly what you've envisioned.
If you want to upgrade your home with custom remodeling services, Call or email us to get started. We offer free estimates on all our services in Lake Station, Portage, Chesterton and the surrounding areas.
---
Design the perfect room. We can transform your home into the beautiful space you've always wanted.
Free Estimate
Get your home fixed fast with our professional disaster restoration, remodeling, and roofing services.
Take the first step toward

making your dream project a reality
If you've been wanting to improve your home, don't wait any longer! The experts at Stash Property Restoration will give you the perfect solution for all your remodeling needs, creating a great living space and improving the comfort and function of your home.
Call or email us to get a free estimate on all our remodeling services. We proudly serve in Portage, Chesterton, Valparaiso, Crown Point, Dyer, East Chicago, Michigan City, Hammond, Highland, Munster, Schererville and throughout the surrounding areas.