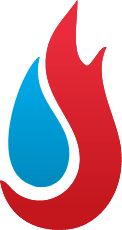 Your Home. Our Purpose
Storm Damage
Storm Damage Restoration in Northwest Indiana and Chicagoland Area
Fast and Expert Storm Damage Restoration and Repair Services
When Mother Nature unleashes her fury with floods, heavy rains, or other disasters, we're here to provide expert cleanup and repair services promptly. Contact us now for immediate assistance in restoring your home or business.
Mother Nature's wrath can wreak havoc on your property, causing extensive damage during severe storms. Once the storm subsides, homeowners often discover the need for repairs in multiple areas.
To alleviate the stress of recovering from storm damage in Indiana, trust Stash Property Restoration, your reliable full-service disaster recovery contractor. Instead of dealing with multiple contractors, allow us to handle the entire process from start to finish.
---
Managing major recovery challenges. 
Quick action, expertise and specialized equipment are important factors in successful property restoration following a major storm.
Swift Assistance in the Face of Catastrophic Storm Damage
Our emergency response crews are available 24/7 across Northwest Indiana and Chicagoland. Our highly experienced technicians work diligently and efficiently to restore your home and life to normalcy.
Free Estimate
Get your home fixed fast with our professional disaster restoration, remodeling, and roofing services.
Comprehensive

Storm Damage Recovery Services
Roof Tarp Protection: If fallen trees, branches, hail, or high winds have caused your roof to penetrate or cave in, we will install temporary tarps to prevent further water or snow intrusion.
Tree and Branch Clearing: Our skilled crew swiftly removes trees and branches that have fallen on buildings, vehicles, or driveways.
Basement and Crawl Space Pumping: Using heavy-duty pumping equipment, we quickly eliminate unwanted water from flooded basements and crawl spaces.
Water Damage Recovery: Our advanced drying and dehumidification equipment effectively restores your property. We expertly remove water-damaged materials that are beyond salvage. Additionally, we ensure thorough cleanup of septic systems or sewage spills.
Temporary Roof Repairs: By addressing specific areas of roof damage, we prevent interior water leaks until permanent repairs can be undertaken.
Board Up Services: Safeguarding your property from the elements and unwanted intruders, we securely board up openings after severe storms.
Pack, Move & Storage: In the aftermath of a storm if relocation becomes necessary, our well-equipped crews handle packing and moving. We securely store your belongings until the restoration process is complete.
Temporary Power: In situations where homeowners require auxiliary power during electrical grid outages, we offer a limited number of backup generators for limited electrical service.
Reconstruction: Our team specializes in storm and wind damage reconstruction, including roof and wall reconstruction, window and door replacement, roof replacement, and other necessary disaster reconstruction work.
When it comes to storm damage restoration, storm damage repair, and storm restoration services, count on our expertise and swift response. Contact us now for immediate assistance in Indiana.
Professional storm damage

restoration & repair in Indiana
Get your home and your lives back to normal quickly following a natural disaster. Call or email Stash Property Restoration for complete disaster restoration services, including wind damage restoration, water removal and more. We provide fast, written estimates for storm damage repair in Portage, Chesterton, Valparaiso, Crown Point, Dyer, East Chicago, Michigan City, Hammond, Highland, Munster, Schererville and throughout the surrounding areas throughout Chicagoland and Northwest Indiana and many other parts of Indiana.
Call or email our specialists to learn more about how we can help!