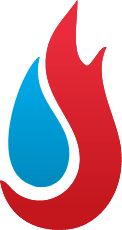 Your Home. Our Purpose
Custom Decks Design & Construction
Deck Design & Installation in Northwest Indiana and Chicagoland Area
Transform your outdoor living

space with well-built custom decks
Transform your backyard and enhance your outdoor entertainment space with custom decks by Stash Property Restoration. Our deck builders are experts in creating personalized deck designs that seamlessly integrate with your home and landscape in Valparaiso, Portage, Chesterton, and other surrounding areas in Northwest Indiana Whether you desire a raised, multi-level, or ground-level deck, we have the skills and experience to bring your vision to life.
At Stash Property Restoration, we prioritize quality and offer a wide range of decking materials, including wood and low-maintenance composite options. Rest assured that we only work with leading manufacturers, ensuring consistent high quality for your deck installation.
For a free estimate on our professional deck services, contact us today via phone or email. Let us help you realize the potential of your outdoor space with our exceptional deck construction and design expertise.
Deck design
Deck construction
Deck railing options
Deck framing
Wood decking
Composite decking
Free Estimate
Get your home fixed fast with our professional disaster restoration, remodeling, and roofing services.
A Durable and Low-Maintenance Choice Consider composite decking, also known as engineered wood products, for a durable and visually appealing deck. With a variety of options available, such as solid boards or hollow designs, capped or co-extruded with PVC layers, and various assembly methods, composite decking offers versatility to suit your preferences. Made from recycled fibers, plastics, and binding agents, composite decks are an environmentally friendly choice.
Why Choose Composite Decking? Composite decking offers the appearance of real wood decks without the need for staining, painting, or extensive maintenance. Simply wash off dirt with a mild detergent and a hose. Additionally, composite materials are eco-friendly, with up to 95 percent recycled content, including wood flour, rice hulls, and plastic containers.
---
Composite decking can create the natural appearance of wood.
Timeless Beauty and Durability Wood have long been a classic choice for deck construction, with pressure-treated Southern Yellow Pine being a popular option. Many homeowners appreciate the affordability and longevity of pressure-treated wood. For a natural look that resists water absorption, twisting, and splitting, cedar is an ideal choice.
Why Choose Wood Decking? Wood decks offer endless possibilities for customization, allowing for a wide variety of styles and color options through painting or staining. Compared to vinyl or composite decks, wood decks have a lower initial cost. When properly constructed and maintained, they can last for decades. Wood is also resilient against high winds and, if sustainably harvested, is a renewable material.
---
Wood is the most popular decking material because of its natural appearance, versatility, and cost.
We Handle All the Details of Deck Building As your trusted local deck contractor, we take care of every aspect of deck construction, ensuring a seamless and enjoyable experience for you.

Our expertise includes:
Siting: We consider your home's floor plan, sun orientation, prevailing wind, landscaping, and utility locations to determine the optimal placement for your deck.
Size and shape: We create deck designs that accommodate your desired areas, such as cooking, dining, spa, and lounging spaces, treating each section as a distinct outdoor "room."
Traffic flow: We carefully plan for traffic flow to ensure your deck functions well for various activities.
Railing styles: Enhance the visual appeal and safety of your deck with carefully selected railing styles that complement your home and landscape.
Privacy Solutions: If privacy is a concern due to nearby neighbors, we can provide solutions like trellises and pergolas to create a secluded atmosphere.
Comfort Enhancements: To maximize comfort and usability, we offer retractable awnings that shield your deck from intense sunlight or rain showers without obstructing the space.
Choose Stash Property Restoration for Exceptional Custom Decking Services Trust Stash Property Restoration for superior deck installation and design services. Our skilled deck builders are committed to delivering exceptional craftsmanship and customer satisfaction. Contact us today to schedule a free estimate for our comprehensive deck services in Lake Station, Portage, Chesterton, and surrounding areas in Indiana.
If you can dream it, we can build it! If you're considering adding a deck to your home, call or email us to get started with your 
free estimate
. When it comes to 
decks
, we are Chicagoland and Northwest Indiana's experts, serving Portage, Chesterton, Valparaiso, Crown Point, Dyer, East Chicago, Michigan City, Hammond, Highland, Munster, Schererville and throughout the surrounding areas.