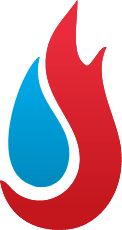 Your Home. Our Purpose
Fire Damage Restoration Services
Complete Fire & Smoke Damage Restoration Services in Northwest Indiana and Chicagoland Area
Trained and experienced to handle the effects of fire and smoke damage
We offer complete fire damage restoration services, including smoke damage resoration. When it comes to fire damage, one thing is absolutely certain: no two scenarios are alike.
Every fire is unique in its cause, composition, size, and waste; some fires can involve more than 100 complex chemical reactions! How these factors combine together will affect how the fire damage restoration is conducted.
At Stash Property Restoration, we offer free estimates for homeowners and property managers interested in restoring their fire-damaged home or business.
Each estimate includes a written quote, a professional inspection, and an on-site consultation where we address any questions you may have.
---
Fire damage restoration is a multi-phase process, and it's vitally important that the process begins within hours of the damage.
Mold damage can begin in as little as 24 hours after saturation of building materials. This damage can affect all organic surfaces, and can be much more expensive than the fire damage itself. Waiting even a single day to begin can greatly compound the damage, cost, and restoration time needed.
---
We specialize in fire damage restoration and repair, which includes repairs for fire-related damages like smoke damage restoration and soot damage repair. We serve Lake Station, Portage, Chesterton and many nearby areas in and around the Chicagoland and Northwest Indiana area and other parts of Indiana.
---
Free Estimate
Get your home fixed fast with our professional disaster restoration, remodeling, and roofing services.
Before

and After Fire Restoration
Kitchen Fire Damage in Merriville, IN
This homeowner had suffered fire damage in his kitchen. Stash Property Restoration was there for a complete fire damage restoration of his home. Call or email us today for a FREE estimate! We are here to help!
Professional
fire restoration services in Indiana
Homeowners and business owners are often anxious to begin the cleaning and restoration process immediately after the fire has been eliminated. However, unless they seek professional advice, they may be doing much more harm to the structure than good.
Our disaster restoration professionals are fully trained to address the fire damage in your home and create a plan that will eliminate odors and damage, restore your salvageable property, and minimize future disaster.
At Stash Property Restoration, our 24-hour emergency fire restoration service is available every day of the year. This ensures we'll be on-site when you need us, helping you restore your structure quickly and competently. We also offer board-up services to secure the building and keep out unwanted intruders.
To learn more about our services and get a free estimate, call or email us today! We proudly serve in Portage, Chesterton, Valparaiso, Crown Point, Dyer, East Chicago, Michigan City, Hammond, Highland, Munster, Schererville and throughout the surrounding areas.

Fire damage in your home leads to smoke and soot that gets into every nook and cranny of your home.
Tiny particles that ended up in your HVAC system during the fire can lead to irritation in your lungs and possible scarring of the alveoli. Have an HVAC professional inspect your system after any fire.