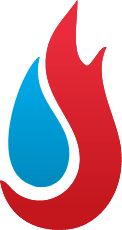 Your Home. Our Purpose
Fire Damage Restoration Services
Complete Fire & Smoke Damage Restoration Services in Northwest Indiana and Chicagoland Area
Trained and experienced to handle the effects of fire and smoke damage
We specialize in comprehensive fire damage restoration services. When it comes to fire damage we understand that each incident is unique, encompassing various causes, compositions, sizes, and types of waste. Our expert team is well-equipped to handle the complexities of fire damage restoration.
At Stash Property Restoration, we prioritize customer satisfaction. We provide complimentary estimates to homeowners and property managers seeking to restore their fire-damaged properties. Our estimates are detailed, encompassing a written quote, a thorough professional inspection, and an on-site consultation to address all your queries.
---
Timeliness is crucial when it comes to fire damage restoration. We emphasize the importance of initiating the restoration process within hours of the incident. Delaying even for a single day can have detrimental effects, as mold damage can take hold within just 24 hours, affecting all organic surfaces. The cost and time required for restoration can increase significantly if immediate action is not taken.
---
Trust our experienced team for meticulous fire damage clean up,
smoke damage
clean up, and thorough soot cleanup. We are committed to providing top-notch fire restoration services that prioritize your property's restoration and minimize the impact of the damage.
---
Free Estimate
Get your home fixed fast with our professional disaster restoration, remodeling, and roofing services.
Before

and After Fire Restoration
Kitchen Fire Damage in Merriville, IN
This homeowner had suffered fire damage in his kitchen. Stash Property Restoration was there for a complete fire damage restoration of his home. Call or email us today for a FREE estimate! We are here to help!
Professional
fire restoration services in Indiana
Homeowners and business owners are often eager to commence the fire restoration process immediately after extinguishing the flames. However, without seeking professional advice, their well-intentioned efforts may inadvertently cause more harm than good to the structure.
Trust the expertise of our fire restoration professionals who are fully trained to address fire damage in your property. Our comprehensive plan will effectively eliminate odors and damage, restore salvageable items, and minimize future disasters.
At Stash Property Restoration, our 24-hour emergency fire restoration service is available year-round, ensuring prompt and competent assistance for restoring your property. We also provide board-up services to enhance building security and prevent unwanted intrusions.
For reliable fire damage restoration services, including smoke damage cleanup and soot cleanup, contact our reputable fire restoration company.

Fire damage in your home leads to smoke and soot that gets into every nook and cranny of your home.
Tiny particles that ended up in your HVAC system during the fire can lead to irritation in your lungs and possible scarring of the alveoli. Have an HVAC professional inspect your system after any fire.