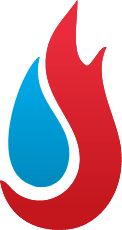 Your Home. Our Purpose
Smoke Removal & Restoration
Specialists in Smoke Removal & Damage Restoration Serving in Northwest Indiana and Chicagoland Area
We specialize in fire & smoke damage
restoration, soot damage repair and more
Experiencing the aftermath of a fire can be devastating, leaving you feeling hopeless about the state of your home. However, with the help of an experienced fire restoration expert, your home can be restored to look new again.
Put your trust in Stash Property Restoration, a reputable fire restoration company serving the Chicagoland and Northwest Indiana areas. When faced with a disaster, time is of the essence, and reaching out to professional help promptly is crucial.
As specialists in fire damage restoration and soot cleanup, we have the expertise to tackle any fire-related challenges. Our team is equipped to handle the restoration process, bringing your home back to its original condition.
After you have been given clearance to re-enter your home, it's recommended to open the windows for ventilation. Take inventory of the contents in the affected rooms, making a detailed list of valuable items and noting their condition.
---
Dealing with stains, smells and damage. A disaster restoration contractor can speed up your recovery from smoke damage by removing unsalvageable items, cleaning smoke-stained surfaces, and clearing the air of unpleasant smells.
Free Estimate
Get your home fixed fast with our professional disaster restoration, remodeling, and roofing services.
Smoke can leave behind far-reaching effects - we can help!
When it comes to fire restoration, smoke can cause extensive damage to every surface in your home. Whether it's a malfunctioning heating appliance, fuel-oil soot from a flue, or a cooking mishap that leads to a fire, smoke can leave behind stubborn soot and unpleasant odors.
Unlike water damage, smoke damage isn't confined to specific areas. Hot smoke can travel to cooler parts of your home and even rise to higher levels. Plumbing chases and HVAC ducts often serve as pathways, spreading smoke from the basement to upper floors.
To assess the extent of smoke damage, inspect various items in your home, including drapery, carpeting, rugs, upholstered furniture, items in cabinets and closets, artwork, and photography. Keep children, pets, and other family members away from the affected areas to prevent further contamination.
It's crucial to exercise caution and avoid turning on any appliances until they have been inspected by a professional. This ensures safety and prevents potential complications.
Contents to inspect for smoke damage
Drapery, carpeting, rugs, and upholstered furniture
Items in cabinets and closets, because they too may be affected
Artwork and photography
Keep children, pets, and other family members away from damaged areas
Do not turn on any appliances until they have been checked by a professional
We're experts in repairing all types of smoke damage
When it comes to smoke damage restoration, understanding the different types of smoke damage is crucial for effective repair. "Wet" smoke, caused by slow smoldering fires, leaves a sticky residue that can be challenging to clean compared to the more powdery ash of "dry" smoke from fast-burning fires. Protein fires, resulting from food fires, leave a thin film that is difficult to detect visually but produces strong odors requiring specific techniques for effective elimination.
Soot damage from fuel oil fires and furnace back puffing is visibly apparent and requires specialized cleaning methods to avoid exacerbating the problem. Electrical fires can also leave persistent odors that need to be addressed.
If you're planning to sell your home and there are lingering odors from previous fire damage or from smoking cigarettes or cigars inside, it's crucial to act before your first open house. Potential buyers can be instantly deterred by unpleasant smells.
Contact us today via phone or email to discuss a comprehensive plan for restoring your home. We offer free estimates in Portage, Chesterton, Valparaiso, Crown Point, Dyer, East Chicago, Michigan City, Hammond, Highland, Munster, Schererville, and the surrounding areas. Trust our expertise in fire damage restoration and smoke damage cleanup to eliminate odors and restore your home to its optimal condition.