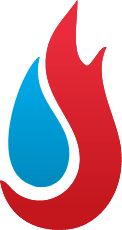 Your Home. Our Purpose
Soot Damage
Soot Damage Cleanup & Repair Company Serving in Northwest Indiana and Chicagoland Area
We remove stains & odors caused by soot to fully restore your property
Dealing with soot damage can be disheartening, as it not only leaves behind an oily residue on surfaces but also can penetrate various materials, resulting in persistent odors that are resistant to traditional cleaning methods.
However, there's no need to feel overwhelmed by the daunting task of cleanup. You can rely on the advanced technology and expertise in soot cleanup provided by Stash Property Restoration, your trusted local disaster restoration company.
When it comes to fire restoration and disaster recovery, trust Stash Property Restoration to handle the dirty work for you. As a leading fire restoration company serving Chicagoland and Northwest Indiana, we have assisted numerous home and business owners in restoring their properties after soot damage, fires, floods, and other disasters.
With our extensive experience in disaster restoration, we understand the unique needs of each customer. We provide customized solutions tailored to your specific situation, ensuring a comprehensive and efficient response to restore your building back to normal. Whether you're located in Lake Station, Portage, Chesterton, or nearby areas, we are here to help.
What is Puff Back?
Puff back is more common with oil-burning equipment, such as a furnace, but can also occur with gas-fired heaters. Puff back occurs when an ignition switch malfunction causes a furnace or boiler to discharge a massive amount of soot. Because the soot is black and sticky, it creates a major cleaning and deodorizing challenge. Interior surfaces, furniture, carpet, clothes, bedding and most other building contents must be treated to remove soot stains and odor. Sometimes ductwork must also be cleaned.
Count on Stash Property Restoration to deliver reliable fire damage restoration services, smoke damage cleanup, and soot cleanup. Leave the dirty work to our experienced team and let us restore your property to its pre-disaster condition.
Contact us today to benefit from our expertise in fire restoration and disaster recovery. We are committed to providing exceptional services to our customers in Chicagoland and Northwest Indiana.
Free Estimate
Get your home fixed fast with our professional disaster restoration, remodeling, and roofing services.
Quick action is important

when it comes to soot damage repair
When it comes to fire restoration and soot damage repair, taking quick action is crucial. Soot contains chemicals that can corrode metals and cause harm to various materials. Minimizing property damage requires immediate attention after a fire or furnace puff back incident. Smoke and soot could penetrate and absorb into furniture and contents, especially porous surfaces, and can continue to emit odors until properly removed.
At Stash Property Restoration, we begin the restoration process with a meticulous home inspection to assess the extent of the damage. Our experienced team determines the appropriate cleaners and solvents needed for effective soot cleanup. As recognized experts in the field, our services are well regarded by property insurance professionals, and we work diligently to expedite insurance claims. We employ highly effective techniques for cleaning, stain removal, odor elimination, and overall deodorization to restore your home from soot and smoke damage.
We fix puff back as part of our

complete fire damage restoration services
As part of our comprehensive fire damage restoration services, we also address puff back incidents. Our technicians are specially trained to handle the extensive cleaning and deodorizing required for a whole-house response to puff back occurrences. If your property has experienced soot damage alongside fire and water damage from firefighting efforts, there's no need to worry. Stash Property Restoration offers complete restoration services, including temporary board-up repairs if necessary. We can also clean and store your portable possessions while we work on building repairs and restoration.
We provide our soot cleanup services to residents throughout Chicagoland and Northwest Indiana, including: Portage, Chesterton, Valparaiso, Crown Point, Dyer, East Chicago, Michigan City, Hammond, Highland, Munster, Schererville and throughout the surrounding areas. Just call or email us today and we'll fix your soot damaged property.