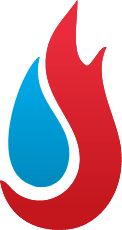 Your Home. Our Purpose
Roofing Services
Complete Roofing Services in Northwest Indiana and the Chicagoland Area
We solve all your roof repair and

replacement needs in Indiana & Chicago
When it comes to roofing services, homeowners understand the importance of a well-maintained roof. However, many tend to overlook their roof until a major problem arises. Waiting until a severe weather event like high winds or hail occurs is not a proactive approach.
Addressing roof issues promptly is essential to prevent costly and invasive repairs in the future. At Stash Property Restoration, we specialize in residential roofing services and understand the significance of timely repairs.
Our team of experts offers comprehensive roof inspections to assess the condition of your home's roof. We provide top-quality roof repairs, replacement services, and emergency roofing services for residential properties. With our expertise, we ensure that your roof remains strong and durable, protecting your home from the elements.
For reliable residential roofing services, contact us today to receive a complimentary estimate. We proudly serve Portage, Chesterton, Valparaiso, Crown Point, Dyer, East Chicago, Michigan City, Hammond, Highland, Munster, Schererville, and the surrounding areas. Don't delay—reach out to our professional roofing service team to keep your roof in optimal condition.
---
If you see damaged shingles or have any type of roof leak, call us for a professional roof inspection and a long lasting solution.
Free Estimate
Get your home fixed fast with our professional disaster restoration, remodeling, and roofing services.
We pay attention

to all the details
When it comes to roofing services, the primary focus is often on the main roofing material, such as shingles, during an inspection. However, at our professional roofing service, we go beyond that. Our experts conduct a thorough examination, taking into account all the crucial details that determine whether roof repair or a new roof installation is the optimal choice for your home.
We understand the importance of a comprehensive assessment to provide the best roofing solution. Our team carefully studies every aspect, including the condition of the shingles, underlying structure, flashing, ventilation, and more. By considering these vital factors, we ensure that we make informed recommendations tailored to your specific needs.
---
---
We pay attention to all details
Chimney flashings, skylights, vents, gutters... everything you need to ensure a safe, functional, and great looking roof.
Raise your curb appeal

with a new roof
Whether you require roofing repair services, roof replacement services, or emergency roofing services, our dedicated professionals have the expertise to deliver outstanding results. We prioritize quality and craftsmanship, ensuring your roof is in optimal condition and provides long-lasting protection for your home.
Looking for reliable roof replacement services? At Stash Property Restoration, we prioritize the stability, durability, and waterproofing of your roof. Whether you need a roof replacement for functional purposes or to enhance the aesthetics of your home, we've got you covered. Our wide variety of roofing materials allows you to customize your home and create a unique, beautiful look. Trust us to help you determine if full roof replacement is the right option for your home. Increase your home's curb appeal and property value with our professional roof replacement services.
Start by identifying

your roofing needs
All roofs will eventually wear down and require replacement. However, it's essential to avoid premature roof replacement while addressing simple repairs that can extend its lifespan. At Stash, we provide the guidance you need to understand
common roofing problems
and prioritize the necessary actions. Trust our professionals to assess your roof and help you make informed decisions for your home. Whether it's emergency roof services or routine repairs, we've got you covered. Don't compromise on the longevity of your roof.
Contact us today
for reliable roof services near you!
Additional roofing elements we inspect
Gutters and downspouts: Without properly attached and pitched gutters and downspouts, water can overflow and lead to leaks in the foundation. We ensure the your gutters are secure and working properly.
Roof flashing: We will carefully inspect the roof flashing around your chimney, vents, and skylights, as well as step and valley flashing, to ensure that everything is completely waterproof.
Skylights: It's important to inspect the glazing seals between the skylight glass and the aluminum glazing bars. If we find a leaks in these areas, it can often be repaired with special sealant.
Roof ventilation: Soffit and ridge vents are generally low maintenance, but we will inspect them to be sure. Gable vents are more of a concern, as insects and rodents can enter your home if the screening is damaged.
Keep your home protected and looking great with your local contractor today
Looking for reliable roofing services near you? At Stash Property Restoration, we are dedicated to maintaining the functionality and appearance of your home. From small roof repairs to complete disaster restorations, we offer quality products, skilled craftsmanship, and excellent customer service. Contact us today to learn more about our services and receive a free estimate. We proudly serve Portage, Chesterton, Valparaiso, Crown Point, Dyer, East Chicago, Michigan City, Hammond, Highland, Munster, Schererville, and the surrounding areas. Trust us for all your roof service needs!

The CertainTeed Family of Products
Designed to work together, the CertainTeed family of products provides countless options to create the space you've always dreamed about.

5-Star Contractor Program
The premier industry program developed to help contractors build long-term success.

Employ an MSA-qualified workforce, or attend a ShingleMaster Credential Course to earn this credential.