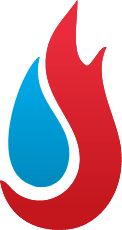 Your Home. Our Purpose
Roof Replacement
Roof Replacement Contractor in Northwest Indiana and the Chicagoland Area
Let us help you choose the right replacement roof for your home
We understand that a complete roof replacement is a significant project for homeowners. If your roof is displaying signs of aging or has suffered extensive damage, regular repairs and maintenance may not suffice to maintain its integrity.
Our professional team specializes in roof replacement service, roof repair service, and roofing installation service. We have the expertise to handle a wide variety of roofing materials, ensuring that you receive a durable, high-quality roof that perfectly complements your home. With our services, you can have peace of mind knowing that your new roof will keep you safe and dry for years to come.
Experience the transformation of your home with a beautiful new roof. Contact us today for a free estimate on total roof replacement or any of our comprehensive roofing services. We are committed to delivering exceptional results and providing you with the highest level of customer satisfaction. Don't wait, reach out to us now to begin the journey towards a stunning and reliable roof for your residential property.
Let us help you give your home a beautiful new roof that will keep you safe and dry. call or email us for a free estimate on total roof replacement or any of our roofing services!
---
Replacing your roof is a major job but also a worthwhile investment
Free Estimate
Get your home fixed fast with our professional disaster restoration, remodeling, and roofing services.
How to know when to

get a roof replacement
Depending on what type of roof you have, these are some signs that could indicate the need for a roof replacement:
Roof is very old or past warranty
Missing or broken shingles
Bare, curling, or buckling shingles
Numerous broken tiles
Damaged flashing
Cracks allow water or daylight through
Call Stash Property Restoration today if your roof is displaying these signs. Our expert roof inspection can tell you if you need a full replacement or if repair and maintenance is a better option for your home.
We can solve all

your roof replacement needs
While roof repair will fix many minor issues, an old roof or a roof with significant damage may need to be fully replaced. There are many reasons for a new roof, and we can help you decide if your home needs a roof replacement.
If you think it might be time to have your roof replaced, contact Stash Property Restoration today to have your roof inspected by one of our experts.
Roofing Materials Available
Asphalt Shingles
Wood Shingles
Slate Roof
Flat Roof
Keep your home protected and looking great

with your local contractor today
At Stash Property Restoration, we care about keeping your home looking and functioning the way it's supposed to. Whether you need anything from a small roof repair to a complete disaster restoration, we will be there for you with quality products, skilled craftsmanship, and fantastic customer service.
To learn more about our services and get a free estimate, call or email us today! We proudly serve in Portage, Chesterton, Valparaiso, Crown Point, Dyer, East Chicago, Michigan City, Hammond, Highland, Munster, Schererville and throughout the surrounding areas.