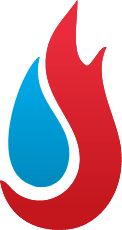 Your Home. Our Purpose
Emergency Roof Repair
Emergency Roof Repair Contractor in Northwest Indiana and the Chicagoland Area
We provide fast, effective roof repairs for wind, hail and other storm damage
When it comes to roofing services, Stash Property Restoration has got you covered. We understand that dealing with roofing emergencies or repairs can be a hassle for homeowners. However, our professional team is here to provide efficient solutions and prevent further damage to your home.
Our roofing repair services are readily available for any unexpected roofing emergencies or leaks. With extensive experience in handling various roofing materials, our skilled roofers can effectively address any issue you may encounter. We are equipped with the necessary tools and expertise to deliver prompt and reliable repairs.
In addition to emergency roof services, we offer a wide range of roofing solutions to meet your needs. Whether you require roof replacement, installation, or general roof maintenance, our dedicated team is ready to assist you. We specialize in residential roofing services and pride ourselves on delivering professional and high-quality results.
Don't hesitate to reach out to us for a free estimate. Contact us by phone or email to discuss your roofing requirements and let us provide the top-notch roofing services you deserve.
---
Emergency roof repairs are often unexpected and require immediate attention.
Free Estimate
Get your home fixed fast with our professional disaster restoration, remodeling, and roofing services.
Common causes of

roofing emergencies
Homeowners need to be prepared for unexpected situations. While certain roofing emergencies can be prevented through proper roof maintenance and proactive measures such as snow removal to avoid ice damming, there are instances where these issues are simply beyond the homeowner's control.
We understand the importance of being prepared for any roofing emergency. We offer a wide range of services, including roofing replacement service, roof replacement service, emergency roofing service, roofing installation service, residential roofing service, and professional roofing service. Our team is equipped with the necessary skills and expertise to handle all types of roofing emergencies and provide the necessary solutions to protect your home.
By prioritizing regular roof maintenance and implementing preventive measures, homeowners can minimize the risk of roofing emergencies. However, in the event of an unforeseen situation, our reliable roofing services are here to assist you.
---
We can solve your roofing emergency and get your home back to normal
Things to remember

in a roofing emergency
In the case of a roofing emergency, make sure you remember these three points:
Don't go up on the roof yourself: A damaged roof is a dangerous environment, and you should let a professional be the first to check it out
Cover the interior: Using plastic sheeting will protect the interior of your home and help prevent leaks
Inspect the roof visually: From the ground, take a visual inspection of your roof to note debris and possible damage
We are your local experts for roof emergencies
When it comes to roofing emergencies such as leaks, wind damage, or a collapsing roof, our experienced team is ready to provide fast and effective repairs. As a trusted roofing contractor, we understand the urgency of addressing these issues promptly to prevent further damage to your home. Our expertise and dedication ensure that your roofing problems are resolved efficiently and professionally.
Don't wait when you encounter a roofing emergency. Contact us, your go-to roofing service provider, for immediate assistance. We specialize in roofing replacement service, roof replacement service, emergency roofing service, roofing installation service, residential roofing service, and professional roofing service. Our team is equipped with the necessary skills and resources to handle any roofing repair or installation project.
Make us your first call for all your roofing needs. We are committed to delivering high-quality services and ensuring your satisfaction. Get in touch with us today and experience the difference of working with a reliable and experienced roofing contractor.
Keep your home protected and looking great

with your local contractor today
At Stash Property Restoration, we care about keeping your home looking and functioning the way it's supposed to. Whether you need anything from a small roof repair to a complete disaster restoration, we will be there for you with quality products, skilled craftsmanship, and fantastic customer service.
To learn more about our services and get a free estimate, call or email us today! We proudly serve in Portage, Chesterton, Valparaiso, Crown Point, Dyer, East Chicago, Michigan City, Hammond, Highland, Munster, Schererville and throughout the surrounding areas.