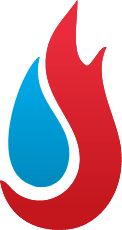 Your Home. Our Purpose
Roof Repair & Maintenance
Roof Repair & Maintenance in Northwest Indiana and the Chicagoland Area
Extend the life of your roof
and improve the look of your home
When it comes to roofing services, including roof repair services, roof maintenance, and emergency roof service, it's essential to prioritize the upkeep of your roof. Proper maintenance not only extends the lifespan of your roof but also reduces the need for extensive repairs. Simple tasks like sealing leaks and replacing damaged shingles can go a long way in preserving the quality of your roof.
At our professional roofing company, we understand the importance of maintaining and repairing roofs. Our certified and experienced team of roofers is dedicated to providing reliable roofing services, whether it's minor repairs or a complete roofing replacement. Trust us, your local roofers, to handle all your roofing needs.
If you're facing roof-related issues, our thorough inspection combined with our comprehensive roofing services will ensure that your roof is well-prepared to withstand any weather conditions. We offer roof replacement service, roof repair service, emergency roofing service, roofing installation service, residential roofing service, and professional roofing service. With our expertise, you can have peace of mind knowing that your roof is in capable hands.
Don't delay addressing your roof problems. Contact us today to schedule an inspection and take advantage of our top-notch roofing services. Trust us to deliver exceptional results and safeguard the integrity of your roof for years to come.
Common Types of Roof Damage
Roof leaks
Missing/cracked/curling shingles
Dark spots on the roof
Wind & hail damage
Schedule a Free Repair Estimate
Call or email us to meet with an expert who will identify your roofing problems, determine the best repairs and provide you with a free estimate for all work.
Free Estimate
Get your home fixed fast with our professional disaster restoration, remodeling, and roofing services.
When an emergency happens

we're here to help
We understand that even with excellent maintenance, unforeseen circumstances can lead to roof damage. Severe weather conditions and unexpected accidents can cause significant harm to your roof. That's why we offer
emergency roof service
and roofing repair services to address urgent situations promptly.
Benefits of regular roof maintenance
When faced with an emergency roofing situation, trust Stash Property Restoration to provide a fast and effective solution. We specialize in roofing replacement service, roof replacement service, emergency roofing service, roofing installation service, residential roofing service, and professional roofing service. Our team is equipped to handle any roofing issue with expertise and efficiency.
Don't hesitate to reach out to us when you require emergency roof repairs or any other roofing services. We are dedicated to providing reliable solutions to protect your property. Contact us now for immediate assistance and experience our commitment to delivering quality roofing services.
The type of roofing material creates different challenges for roof repair work. For example, asphalt shingles and wood shingles often have damage to individual shingles or tiles, meaning those pieces need replacement. In comparison, flat roof repair is an entirely different process due to the rolled material and liquid waterproofing compounds.
No matter what type of roof you have, regular maintenance is very beneficial. There are several key reasons to perform consistent maintenance:
Prevent leaks, drafts, and other exterior problems
Stay aware of potential issues and fix them before they become major
Prevent expensive repairs in the future
Maintain appearance
By performing regular maintenance, you can keep your roof in good condition and prolong its lifespan, saving you the hassle and expense of full roof replacement.
---
Lifting shingles. Shingle lifting is a typical roof problem that should be repaired to prevent roof leaks and water damage.
Get expert repair & maintenance
Whether your roof needs to be repaired or replaced, Stash Property Restoration provides quality roofing services at a fair price. Our roofing services are designed to restore the overall structural integrity of your roof. Call or email us online for a free estimate for roofing repairs.