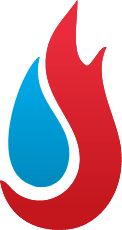 Your Home. Our Purpose
Board Up Services
Board Up Services for Securing Your Home & Belongings After a Fire in Northwest Indiana and Chicagoland Area
We can help minimize property loss by
securing your damaged building
When a building is damaged by a storm, flood, or other natural disaster, two pressing questions arise: "How severe is the fire damage?" and "How can I secure the building?"
While assessing the extent of the fire damage may require some time, Stash Property Restoration is ready to address the second question promptly. We understand that witnessing the devastation of your property is already overwhelming, and ensuring the security of your building should not be an additional concern. Our professional board-up services offer a reliable solution to safeguard your property.
For fast response and a complimentary estimate on fire board-up services in Lake Station, Portage, Chesterton, and surrounding areas throughout Indiana, contact the expert fire restoration team at Stash Property Restoration. Our fire damage restoration services are comprehensive, encompassing fire damage cleanup, smoke damage cleanup, and thorough soot cleanup. As a trusted fire restoration company, we prioritize restoring your property and minimizing the impact of the damage.
Call or email us today for swift and efficient fire damage restoration services. Trust our expertise to handle all aspects of fire restoration and get your property back to its pre-damaged condition.
Our board-up services will help you feel secure about the security of your building.
Free Estimate
Get your home fixed fast with our professional disaster restoration, remodeling, and roofing services.
What you can expect from our fire board-up services
Fast response: When it comes to fire restoration, time is of the essence. Whether your building has experienced a fire, a natural disaster, or a vehicle crash, immediate action is vital to prevent vandalism, theft, and unauthorized entry. Stash Property Restoration understands the urgency and offers fast response services for fire restoration and fire damage restoration needs.
Careful installation: We take pride in our careful installation approach during fire damage repair. When boarding up a building that is destined for restoration, our experienced crews handle the process with utmost care. We ensure minimal damage to siding, trim, and other building elements that can be restored or reused. Our meticulous approach helps preserve the integrity of your structure.
Weather protection, too: 

In addition to securing your property, our board-up services often include temporary tarp installation and other weather protection measures. We understand the importance of shielding your building from the elements and unwanted intruders. Our goal is to provide the best temporary protection possible, ensuring your property is safeguarded from both Mother Nature and potential threats.
Our dedicated crews are available 24/7 to respond promptly to your call, even outside of regular business hours. We prioritize your security and will swiftly get to work to secure your building and minimize further damage. Trust our reliable fire restoration company to provide a rapid and effective response.
Board-up services are often combined with temporary tarp installation and other weather protection measures.