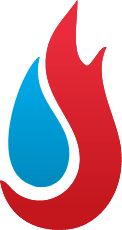 Your Home. Our Purpose
Water Damage Restoration
Local Water Damage Restoration Experts Serving Chicagoland, Northwest Indiana and Nearby Areas
Water damage repair after a flood, plumbing failure or other disaster
If you're facing water damage, pipe bursts, or humidity issues in Portage, Chesterton, Valparaiso, Crown Point, Dyer, East Chicago, Michigan City, Hammond, Highland, Munster, Schererville and throughout the surrounding areas, Stash Property Restoration is here to assist you. We specialize in water damage restorations, including water damage repair, water damage clean up, and restoration of water damage to the ceiling. Our team is available 24/7 for immediate assistance.
With our comprehensive services, we handle all types of water damage repairs, including flooded basement repair and basement flood clean up. Whether you need to repair a flooded basement or clean up the aftermath, our professionals are well-equipped to handle the task.
We offer 24-hour emergency service and other disaster restoration services in Chicagoland, Northwest Indiana and Nearby Indiana Areas. Contact us today by phone or e-mail to get started on returning your home's value and condition.
Free Estimate
Get your home fixed fast with our professional disaster restoration, remodeling, and roofing services.
Bathroom Reconstruction After Water Damage in Dyer, IN
This homeowner had a pipe burst in their bathroom. Stash was able to perform emergency services as well as restore their bathroom to original condition.
Fast mitigation of water damage can

help preserve & restore your property
Properly drying a flooded basement or home is vital to retaining its property value, and can eliminate the need for additional repairs in the future.
When flood-damaged homes are not completely dried -- and when walls are closed up before having a chance to completely dry out, it can lead to extremely expensive mold damage.
Mold, rot, and other water-related damages can lead to serious long-term health effects, and the eventual costs can easily total $100,000 or more.
Professional Water Removal

in Indiana
When it comes to water damage restorations, water damage repair, and water damage clean up, it's crucial to rely on trained and certified professionals. Addressing the complexities of flood damage requires expertise to handle issues like bacteria, corrosion, damaged personal property, electrical problems, mold remediation, and potential foundation issues.
The water removal and damage restoration industry has seen significant advancements in recent years. Gone are the days of relying on simple vacuuming and ventilation techniques. Our team utilizes advanced methods and state-of-the-art technology to ensure effective restoration.
We understand the urgency of water extraction, which is why we offer 24/7 availability throughout the year. Our professionals are ready to provide prompt water extraction services precisely when you need them.
Trust us for reliable and comprehensive solutions for restoration water damage, water damage repairs, flooded basement repair, and basement flood clean up. Whether you require repair for a flooded basement or clean up services, we have the expertise to handle the job. Contact us today to receive the assistance you need.
Flood Warning!
A great deal of flood damage occurs along with fire damage. As fire hoses extinguish the fire in your home, they pump out an estimated 1,000 gallons of water or more every minute!
The key to restoring value to your fire-damaged home is to begin the water removal process within 48 hours.
The IICRC is the Institute of Inspection Cleaning and Restoration Certification, a non-profit organization for the Inspection, Cleaning, and Restoration Industries. The IICRC, originally named the International Institute of Carpet and Upholstery Cleaning Inc. (IICUC), was founded in 1972 by Ed York. Since starting in 1972, the IICRC has evolved into a global organization with more than 49,000 active Certified Technicians and more than 6,500 Certified Firms around the world.