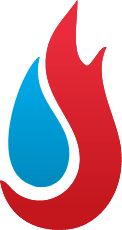 Your Home. Our Purpose
Dehumidification
Dehumidification & Drying Services in Northwest Indiana and Chicagoland Area
Protect & restore moisture-sensitive
materials with complete drying
When it comes to water damage restorations, repairs, and clean up, acting swiftly is crucial to minimize damage and restore your property. At Stash Property Restoration, we offer expert emergency services available 24/7 to address any water-related disaster.
Our priority is to quickly and thoroughly dry the affected materials to prevent further damage. That's why it's essential to contact us right away if you experience a water disaster. Our experienced crews will work diligently to minimize the damage to your property and efficiently restore it, bringing life back to normal.
After removing standing water, the next crucial step is to eliminate moisture from the water-damaged walls, floors, and ceilings. Our team utilizes dehumidifiers to expedite the drying process, which is especially beneficial when outside humidity levels are high. By ensuring complete dryness of the structure and materials and preventing the growth of mold and mildew, we help safeguard your property.
Don't delay in initiating the water removal and drying process. Contact Stash Property Restoration today via phone or email to get started on your water damage repairs and cleanup. Trust us to provide effective water damage restorations and reliable solutions tailored to your needs.
Disasters Requiring
Dehumidification & Drying
Flooding
Roof leaks
Leaky basement
Leaking or burst water lines
Drain line overflows
Leaking water heater
Other Common
Damage Repairs
Water pump out
Building & surface cleaning
Content storage & cleaning
Carpet cleaning
Furniture cleaning
Sanitizing
Free Estimate
Get your home fixed fast with our professional disaster restoration, remodeling, and roofing services.
Stop mold growth and

harmful bacteria
When recovering from a flood or any water-related disaster, the first step is to promptly pump out the unwanted water and initiate the drying process. This is crucial to prevent the growth of mold and bacteria. Mold spreads through airborne spores and thrives in damp organic materials that provide a food source and suitable environment for its growth.
Materials such as wood, paper-faced drywall, leather, and natural fibers like cotton and wool are particularly vulnerable to mold infestation. However, our specialized heavy-duty drying and dehumidification equipment is designed to efficiently remove moisture from both materials and the surrounding air. By implementing these drying measures, we effectively discourage mold growth and eliminate the conditions that support water-borne bacteria.
Count on us for other water-related disaster restoration services
At Stash Property Restoration, we understand the importance of dehumidification in mitigating water damage and preventing mold growth. Whether you're dealing with a flooded basement or a messy bathroom or kitchen due to a clogged sink, our dehumidifying services can effectively remove moisture and prevent further damage.
Why go through the hassle of contacting multiple contractors for different aspects of the water damage restoration process? With Stash Property Restoration, one call is all it takes. We have the necessary tools and expertise to handle your entire recovery process from start to finish. Our team of experts will be there for you, meeting with you and your insurance agent promptly to ensure a seamless restoration experience.
For fast and effective dehumidification services in _standard town names_ and many other parts of Indiana, reach out to us today. Call or email us to receive a quote and take the first step towards restoring your property. Trust Stash Property Restoration to provide reliable and efficient dehumidification services tailored to your needs.
---
Fast action is essential. When a basement floods for any reason, it should be pumped out as quickly as possible to minimize moisture damage and mold problems.
Keep your home protected and looking great

with your local contractor today
At Stash Property Restoration, we care about keeping your home looking and functioning the way it's supposed to. Whether you need anything from a small roof repair to a complete disaster restoration, we will be there for you with quality products, skilled craftsmanship, and fantastic customer service.
To learn more about our services and get a free estimate, call or email us today! We proudly serve in Portage, Chesterton, Valparaiso, Crown Point, Dyer, East Chicago, Michigan City, Hammond, Highland, Munster, Schererville and throughout the surrounding areas.