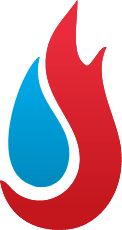 Your Home. Our Purpose
Home Water Emergencies
Emergency Flooding Repair in Northwest Indiana and Chicagoland Area
Quick response for leaks, pipe bursts
and other plumbing failures
When it comes to water damage restorations and repair, Stash Property Restoration is here to help. We understand the importance of addressing plumbing emergencies promptly to prevent further damage.
Water damage can occur in many homes due to various reasons, including internal plumbing failures like hot water heater flooding, washing machine hose flooding, or dishwasher flooding. Natural disasters such as river flooding and hurricanes can also lead to water damage.
No matter the cause, it's crucial to act swiftly and seek expert repair services. At Stash Property Restoration, we have the necessary expertise, resources, and recovery experience to respond quickly to your plumbing emergency. Our team is equipped to provide effective repair solutions for any water damage situation.
Don't let water leaks and flooding linger. Contact us today for professional water damage clean up, restoration water damage services, and reliable water damage repairs. We are ready to assist you and mitigate any further damage caused by plumbing emergencies.
Our Emergency plumbing repair services
Frozen pipes
Leaking washing machine
Burst washer hoses
Failed sump pump
Leaky water heater
Basement flooding from groundwater
Backed-up toilets, sinks & drain lines
Pumping, drying & dehumidification
Free Estimate
Get your home fixed fast with our professional disaster restoration, remodeling, and roofing services.
Prompt, expert action

can minimize damage
If you're facing water damage issues, such as pipe bursts or water heater leaks, it's crucial to take immediate action. Water can cause significant damage to wallboard, carpeting, furniture, and other belongings.
At our company, we offer comprehensive services to address water damage restorations, repair, and clean up. Our team is equipped to handle the entire process, from stopping the leak to pumping out flooded basements or crawl spaces. We also replace failed plumbing components and provide essential services like drying, dehumidification, and water damage restoration.
Furthermore, we go beyond restoration by offering repair and maintenance work to prevent future water damage in your home. Our goal is to provide a full-service capability to protect your property and ensure its long-term well-being.
We help restore flood-damaged homes
Whether your home is facing flooding due to a plumbing failure, groundwater issues, or is experiencing mold and humidity, we have the expertise to solve water and excess moisture problems effectively.
Timely repair of water-damaged homes is crucial to prevent additional damage from mold and rot. Our experts understand the urgency and are equipped to address the issue promptly.
To schedule a disaster restoration estimate with us, simply give us a call or send us an email. We are ready to assist you with all your water damage repair needs.
---
Fast action is essential. When a basement floods for any reason, it should be pumped out as quickly as possible to minimize moisture damage and mold problems.
Act early to prevent plumbing failures
Smart maintenance practices can help prevent water damage and basement floods. Our expert technicians specialize in water damage restorations, repairs, and clean up. They can conduct thorough inspections of plumbing lines, hoses, water heaters, and other crucial components to identify and address any weak or leak-prone equipment.
Regular inspections are essential because some items, such as water heaters and sump pumps, may not exhibit obvious signs of corrosion, clogging, or wear. By proactively repairing or replacing such components, potential water damage can be mitigated.
Many homeowners choose to upgrade various components as a preventive measure against costly leaks and future flooding. For instance, replacing standard rubber supply hoses for the washing machine with heavy-duty, high-pressure hoses is a smart and cost-effective upgrade. Additionally, upgrading a standard sump pump to include a battery backup system provides protection against basement flooding during power outages.
We can also enhance your waterproofing system by integrating a "flood alarm." This alarm is designed to sound off when it detects the presence of flooding water. In more advanced systems, the flood alarm can be integrated with your home alarm system, allowing you to receive notifications on your phone when flooding occurs.
Trust our experts to provide comprehensive water damage repairs and solutions to safeguard your home. Contact us today to schedule an inspection and upgrade your systems to avoid potential water damage and basement floods in the future.
---
Laundry leak. An old washing machine supply hose can crack, leak and flood the basement floor.
Call or email us to have your home inspected and to restore your property following a flood or after a plumbing leak or burst pipe dumps water where you don't want it. We are Chicagoland and Northwest Indiana's water damage restoration experts! Call or email us to learn more about how we can help.
Keep your home protected and looking great

with your local contractor today
At Stash Property Restoration, we care about keeping your home looking and functioning the way it's supposed to. Whether you need anything from a small roof repair to a complete disaster restoration, we will be there for you with quality products, skilled craftsmanship, and fantastic customer service.
To learn more about our services and get a free estimate, call or email us today! We proudly serve in Portage, Chesterton, Valparaiso, Crown Point, Dyer, East Chicago, Michigan City, Hammond, Highland, Munster, Schererville and throughout the surrounding areas.