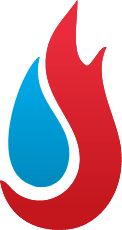 Stash Property Restoration
Fire Damage Restoration in Whiting, IN
Stash did a complete restoration of this home after a devastating fire
---
Stash did a complete restoration of this home after a devastating fire
Complete Home Restoration by Stash Property Restoration
Restoring Lives, One Home at a Time
At Stash Property Restoration, we take pride in transforming adversity into opportunity. Our recent project in Whiting, IN stands as a testament to our commitment to excellence in fire damage restoration. Devastating fires can leave behind a trail of destruction, but we believe in not just rebuilding structures, but restoring lives and memories.
Rising from the Ashes: A Comprehensive Restoration
When disaster struck this home in Whiting, a blazing fire wreaked havoc across the entire main floor, basement, and exterior. But at Stash Property Restoration, we saw more than just the damage – we saw the potential for rebirth. Our team embarked on a journey to bring this home back to life, piece by piece.
The Exterior Renewal: Siding, Exterior, and Roof
With the exterior of the house severely compromised, our first step was to replace the siding, exterior walls, and roof. Our skilled craftsmen meticulously worked to recreate the home's aesthetic appeal while ensuring its structural integrity.
Every Room Tells a Story: Interior Transformation
Walking through the interior of the house after the fire, it was clear that every room had a story to tell. From the kitchen to the baths, bedrooms to hallways, the fire's aftermath was evident. Stash Property Restoration took on the challenge, restoring each room to its former glory. Our dedication to detail ensured that not just the physical aspects, but also the essence of each space was revitalized.
Battling the Lingering Effects: HVAC and Ductwork Restoration
Soot and smoke can leave invisible scars that linger long after the fire has been put out. The HVAC and ductwork were severely compromised, carrying the remnants of the disaster. Stash Property Restoration left no stone unturned in this project, completely replacing the HVAC system and ductwork. Our commitment to safety and quality drove us to ensure that the air circulating in the home was as fresh as the restoration itself.
Unveiling the Stash Property Restoration Difference
This project in Whiting, IN exemplifies not just the technical prowess of Stash Property Restoration, but our ethos – a commitment to our clients, an unwavering dedication to quality, and an understanding that restoring a home means restoring lives. As you browse through the details of this restoration, envision the possibilities that lie within your own space.
Your Restoration Journey Starts Here
At Stash Property Restoration, we're not just about rebuilding structures; we're about restoring dreams. Whether it's fire damage, water damage, or any restoration need, our experienced team is ready to guide you through the process. Contact us today to discover how we can help you turn adversity into opportunity. Your home's story is waiting to be rewritten, and we're here to make it happen.