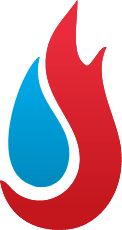 Stash Property Restoration
Siding Replacement in Hammond, IN
Stash replaced the damaged siding, house wrap, windows, and custom metal awnings that were affected by Fire damage
---
Stash replaced the damaged siding, house wrap, windows, and custom metal awnings that were affected by Fire damage
Restoring Beauty and Safety
Rejuvenating Fire-Damaged Siding, Windows, and Awnings
At Stash Property Restoration, we take pride in transforming challenges into opportunities. Our recent project in Hammond, Indiana stands as a testament to our commitment to quality and excellence. A neighboring property fire inflicted significant damage upon a home and garage, causing the siding to melt, windows to warp, and custom metal awnings to become misshapen. This project became a canvas for our expertise in property restoration.
Unveiling the Restoration Process
1. Assessing the Scope of Damage
Upon arrival at the site, our skilled team conducted a thorough assessment of the fire's impact. We evaluated the extent of the siding damage, examined the condition of the windows, and carefully examined the custom metal awnings.
2. Crafting a Tailored Restoration Plan
With the insights gained from the assessment, we developed a comprehensive restoration plan. Our team coordinated efforts to address every aspect of the damage, ensuring a seamless and holistic restoration process.
3. Siding Replacement and House Wrap Installation
The melted siding posed both aesthetic and functional challenges. We meticulously removed the damaged siding, replacing it with high-quality materials that perfectly matched the home's original design. To guarantee longevity and energy efficiency, we also installed a new house wrap, offering an additional layer of protection to the structure.
3. Window Restoration for Enhanced Aesthetics and Performance
Warped windows not only compromised the visual appeal of the property but also hindered its energy efficiency. Our experts skillfully restored and replaced the affected windows, ensuring proper insulation and functionality while restoring the home's charm.
4. Reviving Custom Metal Awnings
The custom metal awnings, once distorted by the intense heat, required intricate craftsmanship to restore. Our artisans meticulously reshaped and revitalized the awnings, breathing new life into their original form and function.
Elevating Property Aesthetics and Value
At Stash Property Restoration, our commitment to delivering exceptional results is evident in every project we undertake. This Hammond, IN siding replacement project showcases our dedication to not only restoring structures but also elevating their aesthetics and value. The seamless integration of our restoration efforts, from siding replacement to window restoration and custom metal awning revival, resulted in a harmonious transformation that exceeded our client's expectations.
Experience the Stash Difference
When disaster strikes, Stash Property Restoration is your trusted partner in restoring and enhancing the beauty and safety of your property. With a blend of expertise, craftsmanship, and an unwavering commitment to excellence, we turn challenges into success stories. Explore our portfolio to witness more remarkable transformations like the Hammond, IN siding replacement project. Contact us today to embark on a journey of restoration, renewal, and remarkable results.