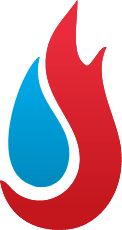 Stash Property Restoration
Fire Damage Restoration in Hobart, IN
Stash performed a complete restoration of this property after a fire started on the second floor of the home.
---
Stash performed a complete restoration of this property after a fire started on the second floor of the home.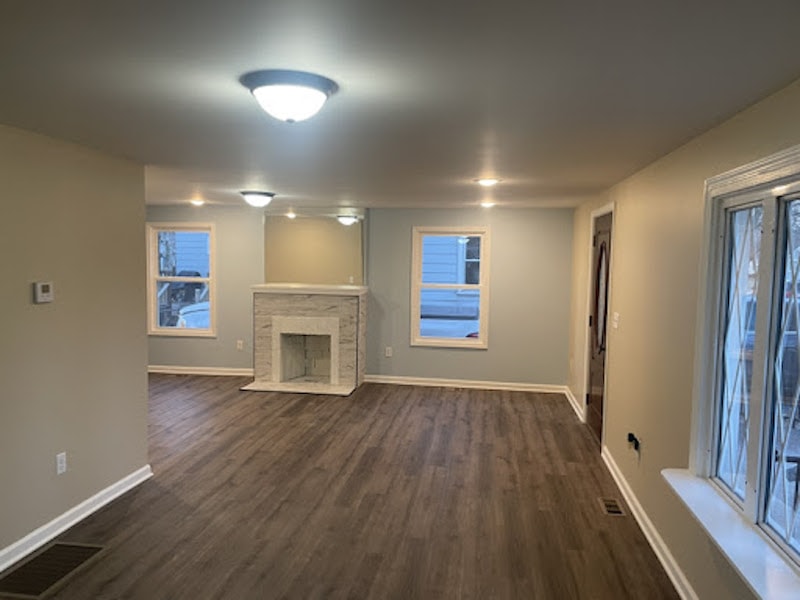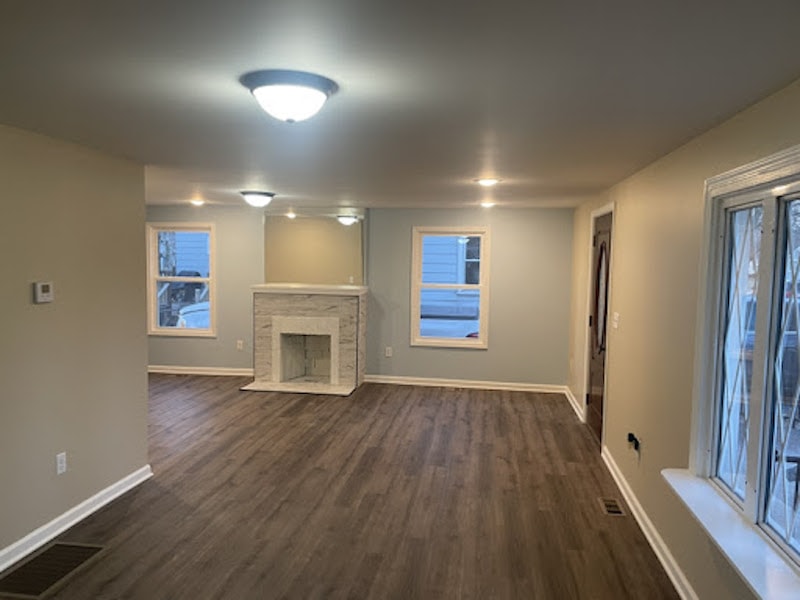 Restoring a Home After Devastating Fire
Fire incidents can leave homes in ruins, but with the right expertise and dedication, full restoration is possible. Stash Property Restoration, based in Indiana, took on the challenge of restoring a property in Hobart, IN, that had suffered extensive fire damage. The team at Stash worked tirelessly to bring the property back to its former glory, showcasing their commitment to quality restoration services.
Rising from the Ashes: A Complete Property Restoration Project
When disaster struck and fire erupted on the second floor of a Hobart, IN home, Stash Property Restoration rose to the occasion. The fire not only directly damaged the entire upper floor but also left its mark in the form of smoke, soot, and water damage throughout the house. Stash was called upon to perform a comprehensive restoration, from addressing the immediate fire damage to tackling the lingering effects that permeated every corner of the property.
A Multi-Faceted Restoration Process
Assessing the Fire Damage
Upon arrival, Stash Property Restoration conducted a thorough assessment of the property's fire damage. This initial step was crucial in understanding the extent of the destruction and formulating an effective restoration plan.
Smoke and Soot Remediation
The pervasive smoke and soot that resulted from the fire had infiltrated every nook and cranny of the home. Stash's skilled technicians employed advanced techniques to remove these elements, ensuring a clean slate for the restoration process.
Water Damage Mitigation
In addition to fire damage, the property had also suffered from water damage caused by the efforts of the Fire Department to extinguish the flames. Stash diligently addressed this concern, focusing on drying and repairing the areas affected, particularly on the 1st floor where water had cascaded down from the 2nd floor.
Comprehensive Restoration and Repairs
Over the course of several weeks, Stash Property Restoration meticulously restored the property. From rebuilding structural components to refinishing surfaces, the team left no room untouched. Their expertise and attention to detail were evident in every room of the home.
Showcasing Quality and Expertise
Stash Property Restoration's dedication to excellence shines through in the successful restoration of this Hobart, IN property. The project stands as a testament to their ability to tackle even the most challenging cases of fire damage and deliver remarkable results.
Choose Stash Property Restoration for Your Restoration Needs
When faced with the aftermath of a fire, choosing the right restoration company is essential. Stash Property Restoration's proven track record of turning devastation into rejuvenation makes them the ideal choice for homeowners seeking top-tier restoration services in Indiana. Let Stash restore your property to its former glory – reach out today.