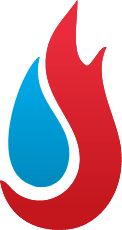 Stash Property Restoration
Exterior Restoration Project in Merrillville, IN
Merrillville windstorm caused major home damage; Stash restored completely, including roof replacement, erasing all signs of the incident
---
Merrillville windstorm caused major home damage; Stash restored completely, including roof replacement, erasing all signs of the incident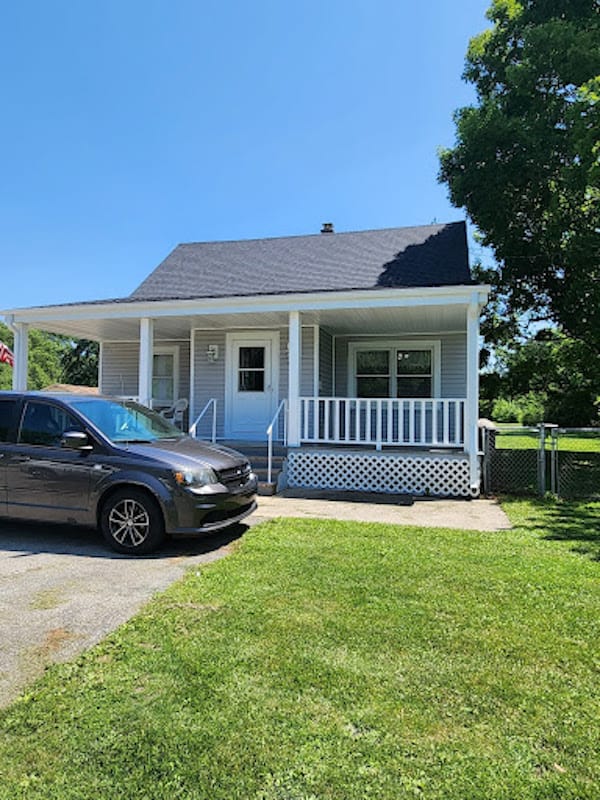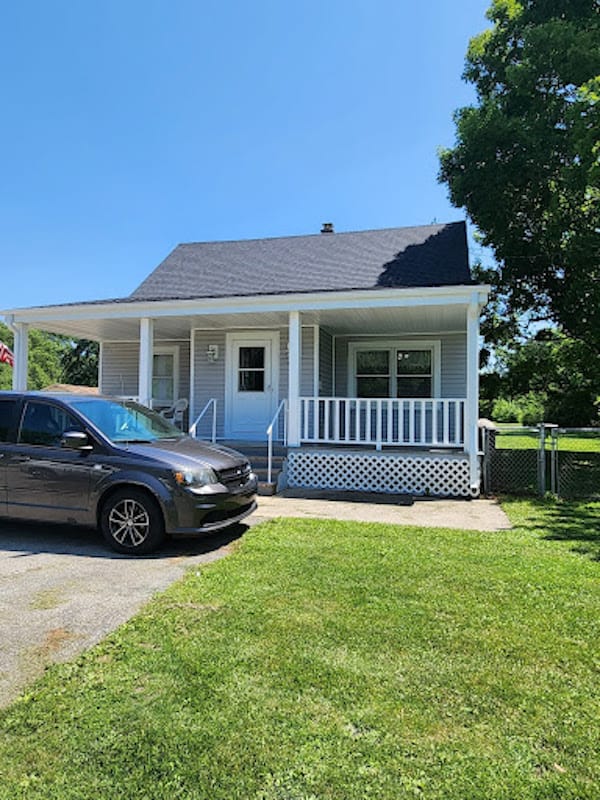 Overcoming Windstorm Devastation: Restoring a Home in Merrillville
When Mother Nature's fury struck Merrillville, Indiana, in the form of a relentless windstorm, it left a trail of destruction in its wake. Among its victims was a residential property that bore the brunt of a fallen tree. The impact was devastating, causing extensive damage to both the roof and the front porch structure. However, this tale of destruction quickly transformed into one of restoration and resilience, all thanks to Stash Property Restoration's unwavering commitment to excellence.
Assessing and Repairing Structural Ravages
Upon arrival at the scene, the experts at Stash Property Restoration meticulously assessed the extent of the damage caused by the fallen tree. Their in-depth evaluation revealed the gravity of the situation, highlighting the need for urgent structural repairs. With their extensive experience and expertise, the team at Stash embarked on a mission to restore the home to its former glory.
A Roof Reborn: Full Replacement and Beyond
With the structural repairs successfully completed, Stash Property Restoration's team set their sights on rejuvenating the home's roof and exterior. The aftermath of the windstorm demanded nothing less than a complete roof replacement. Stash's professionals worked tirelessly to meticulously install a new roof that not only ensured the property's safety but also exuded a renewed aesthetic appeal.
But the transformation didn't stop there. Stash went the extra mile by installing brand-new gutters, fascia, and downspouts. This comprehensive approach not only restored the home's functionality but also enhanced its visual charm, showcasing Stash's dedication to delivering holistic solutions.
Restoring What Once Was: A Seamless Transformation
The culmination of Stash Property Restoration's efforts resulted in a remarkable transformation. What was once a scene of devastation now stands as a testament to the power of restoration and craftsmanship. The home's exterior exudes a seamless blend of its original charm and the meticulous work performed by Stash's team, making it difficult to believe that a tree's fall once marred its beauty.
The success of this exterior restoration project serves as a shining example of Stash Property Restoration's capabilities. It's more than just a job well done—it's a reflection of Stash's commitment to excellence, their dedication to restoring not only properties but also peace of mind.
As you explore our website, we invite you to delve into the details of this project. Witness firsthand the journey from devastation to rejuvenation and discover why Stash Property Restoration stands as the partner of choice for those seeking quality, integrity, and a passion for restoration. Let this project be an inspiration for your own restoration needs, and trust Stash to bring your vision to life.