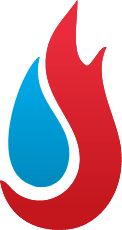 Your Home. Our Purpose
Deck Design & Construction
Deck Design & Installation in Northwest Indiana and Chicagoland Area
Transform your outdoor living space with a durable, well-built deck
Are you looking for a way to transform your backyard and add space to entertain friends and family? A well-planned deck could be just what you need. With a raised, multi-level, or ground level deck built by Stash Property Restoration, you can enjoy a space designed around your needs that compliments the rest of your home and landscape.
We work with a wide range of quality products and materials including both wood and low-maintenance composite decking. Regardless of which material you choose, you can expect us to only work with leading manufacturers to ensure you receive consistently high quality.
Call or email us today to schedule your free estimate for our deck services in Lake Station, Portage, Chesterton, and surrounding Indiana areas.
Deck design
Deck construction
Deck railing options
Deck framing
Wood decking
Composite decking
Free Estimate
Get your home fixed fast with our professional disaster restoration, remodeling, and roofing services.
Composite decking, aka engineered wood products, come in a bewildering number of variations. Some offer solid boards while others are hollow. Some are "capped" or "co-extruded" with a layer of PVC while others are not. Some require multiple components for assembly while others are more like building with wood. What is common to all is they are made with recycled fibers, plastics, and binding agents.
Why Choose Composite: Like vinyl decking, composite decking is pre-finished. Composites create the appearance of real wood decks, but they don't need staining or painting and require little maintenance. Dirt can be washed off with a mild detergent and a hose. Composites are environmentally friendly, too. Up to 95 percent of materials used in manufacture are from recycled sources. They include materials as diverse as wood flour, rice hulls, and plastic containers.
---
Composite decking can create the natural appearance of wood.
Wood is the traditional material for building decks, with pressure-treated Southern Yellow Pine being the most popular. Many of our customers choose pressure-treated wood for its affordability and longevity. For those who want the most natural look, cedar is the ideal choice because it naturally doesn't absorb water and won't twist or split.
Why Choose Wood: Wood can be crafted in a wide variety of styles and painted or stained in an infinite number of colors. The initial cost of a wood deck is significantly less than a vinyl or composite deck. Properly constructed and maintained, it will be quite durable and will last for decades. In addition, wood can withstand high winds better than other materials. Unlike petro-based materials, wood, if sustainably harvested, is renewable.
---
Wood is the most popular decking material because of its natural appearance, versatility, and cost.
As the local experts in deck building

we handle all the details
Siting: There are many considerations, including your home's floor plan, orientation to the sun and prevailing wind, landscaping, and utility locations.
Size and shape: Decks are often thought of as distinct outdoor "rooms." There may not be any walls, but your deck may need to accommodate a cooking area, a dining area, a spa area, and a lounging area.
Traffic flow: For decks upon which a variety of activities take place, it's important to plan for traffic flow.
Railing styles: Railings are often the first thing you notice about a deck! Let us help you chose a type that suits your home and landscape – and that ensures the safety of your family and friends.
Privacy: We can offer solutions to homeowners who want privacy and have close-by neighbors, including trellises and pergolas.
Comfort: A deck isn't going to get used when the sun is blistering hot or when it's raining. Ask us about roomy retractable awnings that provide protection from the elements without cluttering up the deck.
Ready to build your ideal deck? Contact us for a quote!
If you can dream it, we can build it! If you're considering adding a deck to your home, call or email us to get started with your free estimate. When it comes to decks, we are Chicagoland and Northwest Indiana's experts, serving Portage, Chesterton, Valparaiso, Crown Point, Dyer, East Chicago, Michigan City, Hammond, Highland, Munster, Schererville and throughout the surrounding areas.