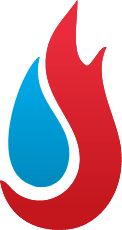 Your Home. Our Purpose
Storm Damage
Storm Damage Restoration in Northwest Indiana and Chicagoland Area
Expert cleanup & repair following a flood, hurricane or other disaster
We're at our best when Mother Nature does her worst: Call us for fast, expert emergency repair and restoration of your home or business.
The saying goes that you can't fight Mother Nature and it's definitely true when it comes to bad weather. Severe storms and hurricanes can damage a house in many ways. When the weather clears, many homeowners find that repair work is necessary in numerous areas.
One way to lessen the stress of recovering from storm & hurricane damage in Indiana is to call a full-service disaster recovery contractor like Stash Property Restoration. Instead of attempting to coordinate repairs from numerous contractors, let us manage the process from start to finish.
When a Catastrophic Storm Strikes, We Can Provide Fast Help
We have emergency response crews available 24/7 in Portage, Lake Station, Chesterton and nearby. Our experienced technicians will work efficiently and thoroughly to get your home and your lives back to normal.
---
Managing major recovery challenges. 
Quick action, expertise and specialized equipment are important factors in successful property restoration following a major storm.
Free Estimate
Get your home fixed fast with our professional disaster restoration, remodeling, and roofing services.
Our complete hurricane & storm

recovery services
Tarp protection for damaged, leaking roofs. We will install temporary tarps to prevent further water or snow intrusion if your roof is penetrated or caved in by fallen trees or branches, or has sustained hail damage or damage from high winds.
Downed tree & branch clearing. Trees and branches that fall on buildings, vehicles and driveways can be cleared quickly by our crew.
Pump out of flooded basements and crawl spaces. We'll get rid of unwanted water quickly with our heavy-duty pumping equipment.
Complete water damage recovery. We can remove water-damaged material that can't be saved and use hi-tech drying and dehumidification equipment to restore everything else. We provide expert water damage restoration services in Indiana. Safe, thorough cleanup of septic system or sewage spills is also part of our restoration capability.
Temporary roof repairs. By making spot repairs to damaged roofing, we can help keep the interior of your home dry until permanent repairs can be undertaken.
Board up. To keep out the weather and unwanted visitors, we can securely board up openings following severe storms.
Pack, move & storage services. Following severe damage caused by a storm or hurricane, it may be necessary to move people and possessions out of the house temporarily. Our crews are well-equipped to pack and move homeowners. We keep all moved possessions in a secure facility until the house restoration has been completed.
Temporary power. For homeowners who require auxiliary power when the electrical grid goes down, we have a limited number of backup generators available to maintain limited electrical service.
Reconstruction. We can take care of storm, hurricane, or wind damage that requires roof and wall reconstruction, window and door replacement, roof replacement, and other disaster reconstruction work.
Professional storm damage

restoration & repair in Indiana
Get your home and your lives back to normal quickly following a natural disaster. Call or email Stash Property Restoration for complete disaster restoration services, including wind damage restoration, water removal and more. We provide fast, written estimates for storm damage repair in Portage, Chesterton, Valparaiso, Crown Point, Dyer, East Chicago, Michigan City, Hammond, Highland, Munster, Schererville and throughout the surrounding areas throughout Chicagoland and Northwest Indiana and many other parts of Indiana.
Call or email our specialists to learn more about how we can help!