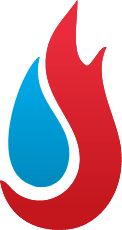 Your Home. Our Purpose
Cost of Roof Repair
Roof Repair Cost in Chicagoland and Northwest Indiana
Specializing in roof leak repair, shingle repair and other roofing services
One thing that most people know about roof repairs is that they shouldn't be delayed. A roof problem isn't going to go away. It will probably get worse, and if leaks are involved (which is usually the case), other parts of the house can also be damaged.
While roof repairs can be costly, it's good to have some basic knowledge about the cost of roof repairs before you contact a roofing contractor or consider doing the repair work yourself. Knowing what kind of materials are available, the pitch of the roof and the current condition of your roof can help you make an informed decision on how best to proceed.
If and when you do decide to contact a professional for help, our team of experts at Stash Property Restoration is standing by to help. We understand the importance of choosing the right roofing services and the best roofer for the job.
When you choose us as your roofing contractor, you can be sure that you'll get a thorough inspection of your current roofing system, as well as a cost estimate of any suggested roof repairs. If repairs aren't enough and you end up needing a roof replacement, we can handle that too!
---
Emergency roof repairs are often unexpected and major needs
Free Estimate
Get your home fixed fast with our professional disaster restoration, remodeling, and roofing services.
What to do before repairing roof damage
If your roof is damaged for any reason, it's smart to photograph the damage right away. Having a visual record of the damage is important when you make an insurance claim. You'll also want this documentation if the damage resulted from a tree that isn't on your property. Roof repair costs can vary greatly depending on the type of roofing and the extent of the damage.
Replacing missing or broken shingles will cost much less than if roof sheathing and underlayment also require replacement. The more expensive the roof materials, the more expensive the repair. For example, you can expect to pay more to repair a wood shingle or slate roof than you would to repair an asphalt shingle roof. In general, steeper roofs tend to be more difficult to repair, and thus more expensive.
Roof repair versus roof replacement
"I'm not sure whether to go ahead with roof repairs or simply to replace my roof. What should I do?"
That's a good question, and a very common one. Spot repairs can certainly be a good short-term solution, but at a certain point, it makes more sense to replace a roof than to continue spending money on roof repairs. Here are some factors that can help you decide whether to replace your roof or continue with spot repairs.
Evaluate the overall condition of the roof.

 

A roof with a shallow pitch and major solar exposure will weather faster than a steep-pitched roof that stays shaded from the sun. Depending on the design and orientation of your home's roof, one part may wear out faster than another. If your roofing is in good condition in some areas but not in others, you can save money by replacing the worn areas only.
Check your roof sheathing.

 

If you can see the roof sheathing from inside your attic, it's worth a trip up there to check out its condition. Sometimes roof shingles in fair to good condition can hide rotted roof sheathing that is ready to give way the next time someone walks on the roof. If more than a quarter of your roof sheathing is damaged by mold or rot, roof replacement is the smarter option. It's essential to replace rotted sheathing prior to installing the new roofing.
Step down from a high-end roof.

 

Many homeowners choose to replace expensive roofs finished with slate or tile with less-expensive asphalt shingles. Making this switch eliminates pricey repair work on expensive roofing in the future.
Make sure you choose the right roofing contractor for the job
Repairing a roof is a complex process that can vary in difficulty and price. A properly-installed roof should usually last 20 years, but factors such as climate, ventilation, and installation can have a significant impact on the life of your roof.
Over time, you may experience common roofing problems like missing shingles, algae growth, buckling and blistering, or roof leaks. However, you don't necessarily need a full roof replacement simply because your roof is showing signs of problems.
The experts at Stash Property Restoration can inspect your roof and determine whether you need a new roof or if roof repairs and maintenance will fix your issues. We are Chicagoland and Northwest Indiana's trusted full-service roofing contractor, specializing in a variety of roofing services to fit your needs and budget.
Contact us for a free estimate for roof repair in Chesterton, Lake Station, Portage as well as in South Bend, Gary, Cicero, Valparaiso, Berwyn, Orland Park, Lemont and throughout Indiana.