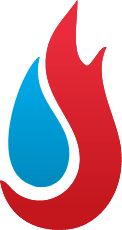 Stash Property Restoration
Complete Restoration after Electrical Fire
Electrical fire in Tinley Park, IL that started in living room. Fire, smoke, and soot damage throughout home.
---
Electrical fire in Tinley Park, IL that started in living room. Fire, smoke, and soot damage throughout home.
Complete Property Restoration after Electrical Fire: A Comprehensive Project Showcase
Discover how we transformed a home ravaged by an electrical fire, expertly addressing fire, smoke, and soot damage to create a stunning result.
Comprehensive Fire Property Restoration Services for Fire-Damaged Homes
At Stash Property Restoration, we are dedicated to providing outstanding property restoration services that breathe new life into homes affected by fire damage. Our experienced team meticulously works on every aspect of the restoration process to ensure your home is returned to its original beauty. In this project showcase, we will walk you through the transformation of a residence that suffered extensive damage from an electrical fire that began in the living room.
Tackling Fire, Smoke, and Soot Damage with Expertise
The electrical fire in this particular project left the living room and surrounding areas severely damaged by fire, smoke, and soot. Our skilled professionals began by assessing the extent of the damage and devising a customized restoration plan. This process involved:
Thorough cleaning and deodorization of all affected surfaces
Removing and replacing damaged materials, including flooring, drywall, and insulation
Repainting walls and ceilings with specialized paint that seals in lingering odors
Repairing or replacing damaged electrical systems, ensuring a safe and functional living space
Full Restoration of Property over Several Months
Our commitment to quality and attention to detail meant that the full restoration of this fire-damaged home took place over several months. We worked closely with the homeowners to ensure their satisfaction with each step of the process, from the initial cleanup to the final walkthrough. By the project's conclusion, the residence had been meticulously restored to its former glory, boasting a safe and comfortable living environment for the family to enjoy.
Choose Stash Property Restoration for Your Property Restoration Needs
If your home has been affected by fire, smoke, or soot damage, trust our experts to restore your property to its original beauty. Learn more here or Contact us today for a free consultation and let us help you reclaim your living space.