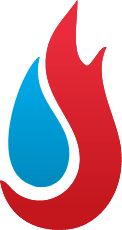 Stash Property Restoration
Commercial Remodel Project in Hobart, IN
Stash performed a complete gut and overhaul of an existing 12,000 sq ft. commercial property
---
Stash performed a complete gut and overhaul of an existing 12,000 sq ft. commercial property
Expert Property Restoration: Transforming a 12,000 sq ft Commercial Space into a Vibrant Indoor Play Facility
From Dilapidated to Delightful: The Challenge
At Stash Property Restoration, we thrive on turning challenges into opportunities. When we were presented with the task of revitalizing a worn-out 12,000 sq ft commercial property, we saw the potential to create something truly remarkable. The goal was to breathe new life into this space, converting it into a captivating Children's Indoor Inflatable Party & Play Facility.
A Comprehensive Transformation: Our Approach
Our team embarked on a journey of comprehensive transformation. We executed a complete gut and overhaul, tearing down the old to make way for the new. The scope of the project was expansive, involving the installation of 8,800 sq ft of luxurious carpeting in the main area. A fresh drop ceiling, meticulously chosen paint, and thoughtfully designed lighting fixtures all contributed to the creation of an inviting and vibrant atmosphere.
A Feast for the Senses: Crafting the Main Area
In the heart of the facility, we set the stage for endless fun and excitement. With careful attention to detail, we brought together comfort and aesthetics by installing plush carpeting that invites kids to bounce and play freely. The drop ceiling not only conceals the inner workings but also enhances acoustics, making the space ideal for celebrations. Thoughtfully chosen paint colors add a touch of whimsy, while strategic lighting enhances the mood and energy of the area.
Culinary Excellence: The Full-Service Kitchen
We didn't stop at creating an enchanting play space. To ensure a seamless experience for both children and their parents, we designed and installed a full-service kitchen. This addition enables the facility to offer delicious meals and refreshments, elevating the overall customer experience.
Inclusivity Redefined: Accessible Restrooms
Recognizing the importance of inclusivity, we remodeled and expanded the existing restrooms to be handicap-accessible. This commitment to diversity ensures that all children and families can enjoy the facility without limitations. Additionally, we introduced brand-new restrooms to accommodate the growing number of visitors.
Private Escapes: Remodeled Event Rooms and Offices
We understand the significance of private spaces within a larger facility. That's why we devoted our expertise to fully remodeling private event rooms and offices. Each room was transformed into a haven of comfort and functionality, designed to cater to various needs. Vinyl flooring installation adds both style and durability, contributing to the overall longevity of the facility.
Our Showcase of Excellence: Celebrating Quality Work
This project serves as a testament to our dedication to quality and innovation. At Stash Property Restoration, we take pride in our ability to breathe new life into spaces, exceeding expectations and creating lasting impressions. If you're seeking a partner to bring your vision to life, look no further. Contact us today to discuss how we can turn your property transformation dreams into reality.
Experience the Transformation: Choose Stash Property Restoration
From neglected to noteworthy, our journey with this expansive commercial property exemplifies our commitment to excellence. We invite you to explore our gallery of images showcasing the dramatic transformation. Witness firsthand the power of dedicated craftsmanship and thoughtful design in every corner. When you choose Stash Property Restoration, you choose a team that not only revitalizes spaces but also creates experiences. Let's collaborate on your next project – contact us today to embark on a journey of transformation together.